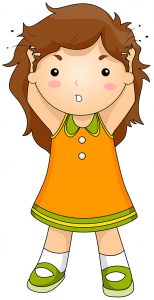 Once you have spotted the infestation, don't panic!
Head lice are becoming more resistant to conventional chemical products which is why Controlice® is a great product to help you eliminate the infestation. The range consists of products with active ingredients that work by drowning or suffocating head lice. The Controlice® Defence products contain complex plant oil actives that can assist to keep you and your child protected against head lice. It is understood that lice cannot develop resistance to these active ingredients.*
Treat with Controlice®
Armed with Controlice® – getting rid of head lice is now as easy as 1, 2, 3.
Step 1:
ATTACK (Controlice® Oil Spray / Head Rinse)
Step 2:
COMB (Controlice® Lice Comb / Lice Buster)
Step 3:
PROTECT (Controlice® Defence Spray / Shampoo)
Treat all family members and anyone who has come into contact with the infestation at the same time to prevent re-infestation. Use Controlice® Defence Shampoo or Spray to protect the whole family. Machine wash all linen, towels, hats in warm water. Clean all hair brushes. Check regularly for nits.
*For full instructions and more information refer to the package inserts. For a diagnosis or if symptoms persist, consult a medical practitioner. Efficacy of support may vary between users.